Get 50% OFF when you sign up for our next weekend childbirth education class, July 27-28
Because if mom is thriving, so is baby
Are you looking for a childbirth preparation class that honors the whole you?
In our comprehensive weekend childbirth class we cover all the topics typically offered by a hospital prepared childbirth class, and so much more:
we cover
the anatomy and physiology of pregnancy and birth

when is the right time to go to the hospital

coping techniques for labor

pain management options

potential procedures and interventions

what to expect immediately postpartum
Additionally, we Dive deep into
how to write a birth plan your birth team will really respect

resources and information about maternal mental health

teaching your birthing partner to provide outstanding support and enhancing your communication with each other

more coping techniques for labor, including learning how to use a rebozo scarf for comfort

informed consent and shared decision-making

breastfeeding basics

what to expect from life with a newborn

exploring the emotional journey to parenthood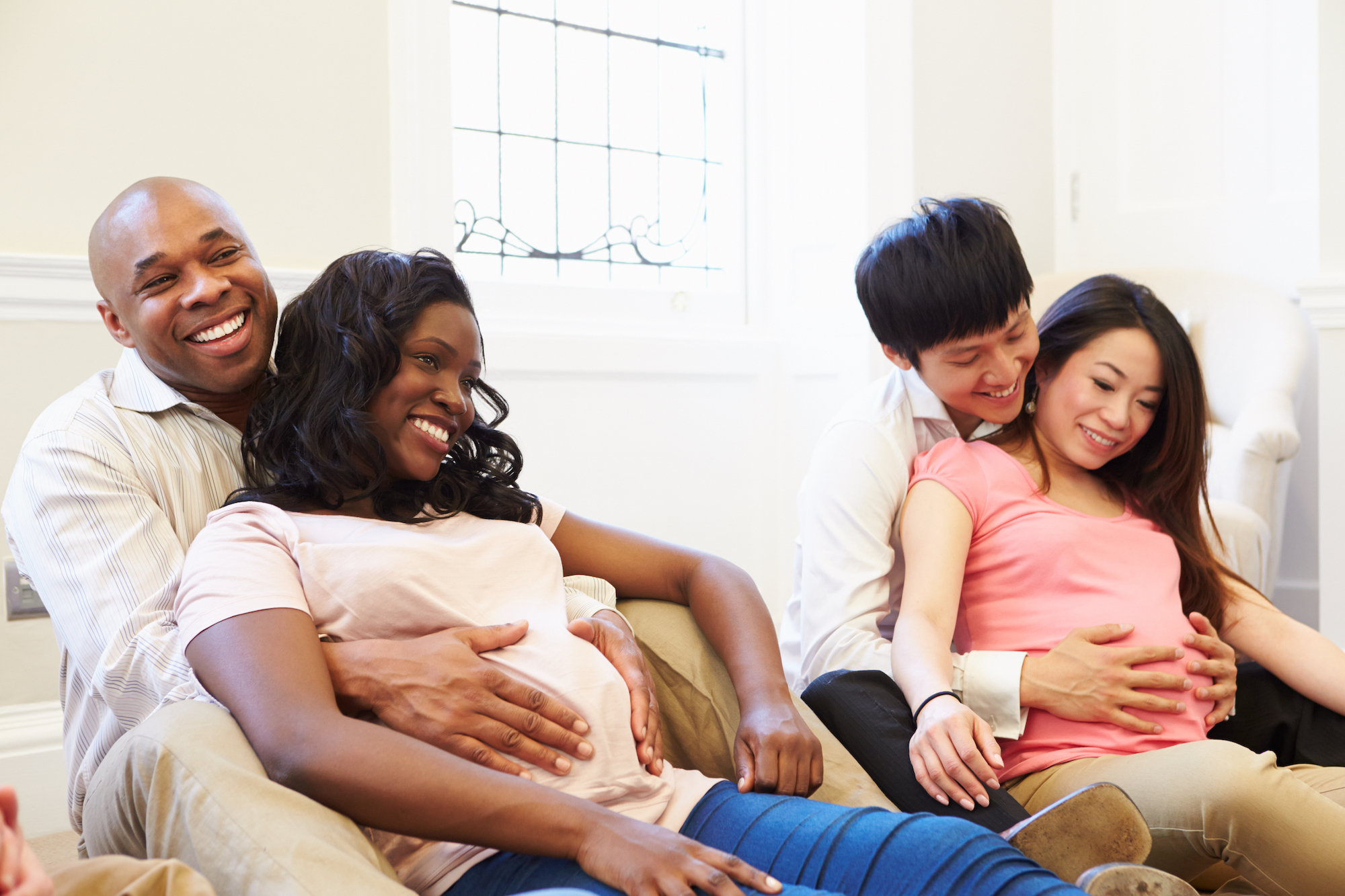 when you sign up for our next weekend birth preparation class
July 27-28, 9:00am-4:00pm, in Waltham, MA.
When you are expecting a baby, its normal to feel a mix of emotions
Perhaps you love being pregnant, but you are also feeling overwhelmed and scared of giving birth.
Perhaps you are so excited to meet your baby, but pregnancy is a challenge.
Perhaps you are looking forward to your due date, but also find anxiety is keeping you up at night.
from experience, we know you can
Embrace the birth you want without fear

Feel positive about your changing body

Nurture your relationships

Communicate your needs effectively with your health care provider

Continue the process of healing from past experiences

Develop strategies to reduce anxiety and bring calm to your journey to parenthood

Make confident and informed choices

Discover your voice in the medical system and as a mother

Mother in a way that honors your whole self

Develop a strong and loving attachment to your baby
You do not need to walk this journey alone
We know what it's like to tap into our resilience as women and as mothers. Together we are here to help you connect to your power as a mother, make choices that are right for you, and advocate for the support you need.
Dr Justine Leach, is a BACE certified childbirth educator, advocate for trauma-informed care, and mother of two. She has a Ph.D. on consent and sexual trauma, and has trained with Penny Simkin and Phyllis Klaus on supporting survivors giving birth.
Sarah Adelmann, M.A., M.Ed., is a trauma certified counselor, educator, and mother of two. Throughout her career, she has tirelessly worked to support survivors of sexual assault and domestic violence, along with educating offenders.
Our Mission
It is our mission to help you advocate for what you need to feel confident and safe during childbirth, learn to hold the past in a way that feels right as you move into this next season of life, and embrace the transformational journey of motherhood.
Weekend Childbirth Preparation Class
Cost: $142.50 (50% OFF $285)
9:00am-4:00pm, Saturday July 27 and Sunday July 28
85 River Street, Ste 9, 2nd floor, Waltham, MA 02452
What makes a Resilient Birth childbirth class unique?
We celebrate all births
Our curriculum is designed to support you no matter what form your birth takes. This class is a home for you whether you are planning a natural childbirth, think you might opt for an epidural, or need a cesarean. We cover it all!
We will support you whether you are seeking a healing experience after a trauma, wanting to make decisions based on evidence-based information, or have just discovered that your birth will have to take a path you had not anticipated. What matters is that you feel safe, respected, and able to make informed decisions.
Our classes are trauma-Informed
What does it mean to be trauma-informed? Simply put, it means we understand that everyone carries baggage, big and small, on their journey through life. This baggage can feel heavier in the months before and after giving birth. It does not mean that you have to share your story with us. Rather we hold space for the challenging feelings that can arise in pregnancy, and help you strategize so you come away from birth feeling empowered as a person and a parent.
To be trauma-informed means that we work on our end to make sure our teaching materials are sensitive. We promote your autonomy by providing choices and asking for your consent. We educate you about issues of maternal mental health. We teach coping and grounding techniques that will benefit you no matter the direction your birth journey takes. We truly believe that by taking care of you, by honouring your strength and resiliency, we are taking care of baby.
Our Support does not end after birth
After your baby arrives you may not see your OB or Midwife again until two, or even six, weeks later. There'll be regular visits to the pediatricians office, but often the support that surrounded you before birth goes away. Let us help you build your mom tribe. Join us at one of our postpartum support groups and parenting classes
Receive
Email and Phone Support
During your final weeks of pregnancy and first few months of motherhood we are available via email and phone to answer questions, suggest resources, and provide support. We truly mean it when we say, you don't have to carry the weight of motherhood alone.
10% Off private consultations
Having a baby is a BIG deal and you might find that you need more personalized support. Class participants receive 10% off individualized birth planning for survivors and people experiencing significant anxiety about their upcoming birth.
A certificate of Completion
Many insurance companies will refund you some or all of the cost of a private birthing class upon receipt of a certificate of completion. Please contact your insurance company to find out more about your particular benefits and how to access them.
Normally all this would Cost $285, but this summer we are offering Our Weekend birth preparation class at 50% oFF. Sign up today for just
$142.50
Transform your journey to parenthood, and imagine how powerful you could be. Sign up now and reserve your place.